James McAvoy seems to be one of the fastest rising stars these past few years. Many mainly recognize him as the regular-schmo-turned-bullet-curving-assassin in Wanted. However, even I was surprised to realize that our friendly neighborhood assassin from The Fraternity is also actually our friendly Narnian Fawn, Mr. Tumnus.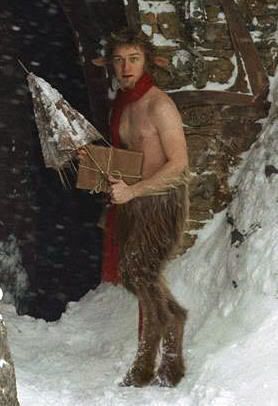 This is proof that McAvoy can be both a badass-action-hero, and be a supportive manimal to the Pevensie siblings.
(McAvoy as Wesley Gibson in Wanted)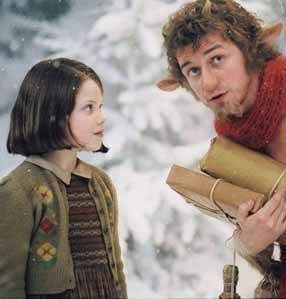 (McAvoy as Mr. Tumnus in Chronicles of Narnia: The Lion, The Witch, and The Wardrobe)
What else can he do?
Well, for one thing, he can sweep Keira Knightley off her feet, and get a BAFTA and Golden Globe nomination at the same time in "Atonement"…
He can turn pig snouted (yes, I invented that word) Christina Ricci into the beautiful girl she is in "Penelope"…
He can inspire Anne Hathaway to write brilliant novels in "Becoming Jane"…
And he can survive a scuffle with dictator Forest Whitaker in "The Last King of Scontland," with a performance that was also nominated by BAFTA…
Before McAvoy's rise in films, he has captivated audiences with his compelling stage presence in theater, he has starred in a number of plays such as "Romeo and Juliet," "West Side Story," "The Reel of the Hanged Man," "Out in the Open," "Lovers," "Privates on Paradise," and "Breathing Corpses."
McAvoy has proven time and time again that he can deliver brilliant performances in almost any genre. Audiences will surely want him around for a long time to come.