Everyone seems to be all gung-ho with the Twilight fever. Many are saying that Stephanie Meyer is the next J.K. Rowling. I haven't read the Twilight books, I'm still waiting to be convinced by the movie on whether the whole story is worth knowing. I'm a general fan of vampires (love Buffy, Angel, Underworld, Blade, Anne Rice etc.), but I'm not as enamored by the whole tortured love thing that Edward and Bella seem to be wrapped in as others. Having said all that, I really can't wait for the movie. It's one thing to give up 2 or 3 hours everyday of your week to read a book about teenage-vampire-love-angst, and another to watch a full length film with gripping action and heart pounding sounds.
So yes, definitely can't wait for the film.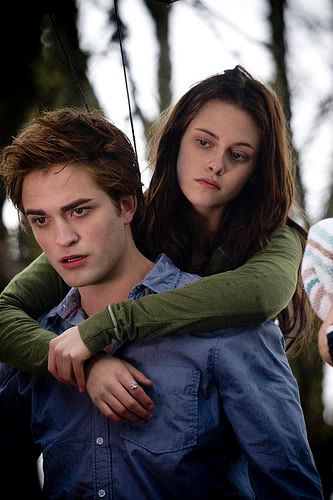 I'm expecting Kristen Stewart to deliver another profound performance, as she's always done in all of her films. She's one of the best actresses of her generation, in my book.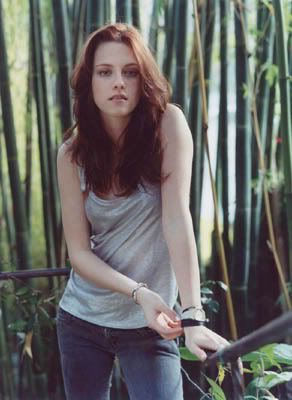 Robert Pattinson's performance is a little harder to gauge, after all, all I've seen him in so far is in Harry Potter: Goblet of Fire.
If you visit the official site of the Twilight film, you can watch a minute-long clip from the movie that shows a good amount of action. All of the Twilight footage I've seen reminds me of a Covenant-esque feel to the film. The main difference being that there are vampires instead of warlocks. That's actually not a bad thing, I really like The Covenant. Still, The Covenant lacked plot substance and character development, and the film didn't live up to all the hype it created.
I hope Twilight won't make the same mistake.
Here's a little behind the scenes preview from ET.
(from edwardandbella.net)
Twilight will premiere on December 12, 2008.