Good news X-Men fans, it seems that our favorite mutant badass' solo movie is coming really soon. Hunky Australian Hugh Jackman is back to star as Wolverine. The film will tell us more about Wolverine's background, his romantic past, his relationship with Victor Creed, and will shed some light about what Weapon X really is. The film also stars Liev Schreiber, Ryan Reynold, Will. I. Am., Dominic Monaghan, and others. I'm not certain whether the title is "X-Men Origins: Wolverine", or simply "Wolverine". If it was the former, then we should probably expect solo films for all of our favorite mutants.

Meanwhile, with images like this...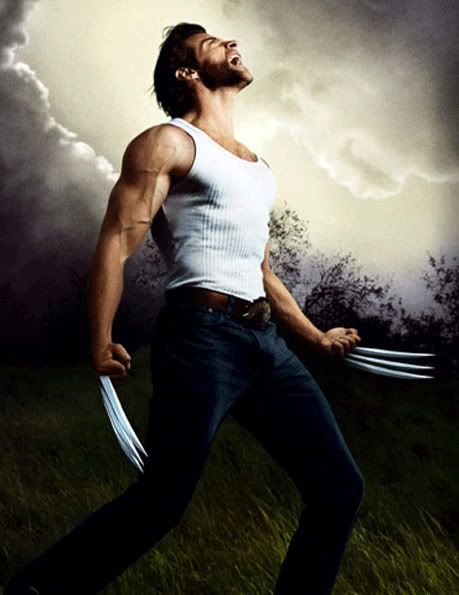 I am definitely intrigued.

The film's trailer will be premiering in theaters showing The Day the Earth Stood Still. I guess that's another good reason to see Keanu Reeve's sci-fi thriller, right?

Wolverine is set to be released on May 1, 2009.