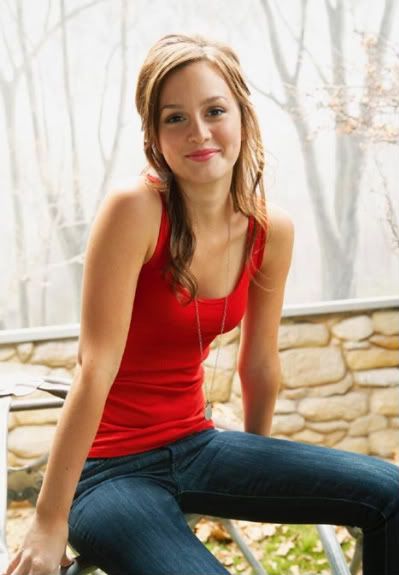 According to the Hollywood Reporter, Gossip Girl star Leighton Meester is currently in negotiations to star in a thriller called The Roommate.

Christian E. Christiansen, and Roy Lee and Doug Davison are set to direct and produce respectively.

Apparently, the movie is about a girl named Sara, Leighton Meester's character, who is a college freshman assigned to dorm with a strange girl named Rebecca. Things go badly when Rebecca starts wreaking havoc and hurting people in Sara's life.

I've only got one question: Is Rebecca a Single White Female?

This seems like another typical horror slasher movie with girls running around a college campus. The premise reminds me of the horror flick Urban Legends, which starred Rebecca Gayheart and Jared Leto, and being reminded of that film is not a good thing.

I've been a fan of the Gossip Girl tv show, and although my interest has waned a bit (I blame the on/off Dan/Serena puke-worthy tandem) I've seen enough to be impressed by Leighton Meester's acting capabilities, and I'm kind of disappointed that she would choose such a mindless role.

I think Leighton Meester should only choose roles that Blair Waldorf would approve of.